The Swan Christian College (SCC) Executive unveiled a commemorative bench seat this week, built by a staff member in memory of former colleague Anthony Ramsden, who passed away earlier this year.
The 'Have A Chat' bench was unveiled to all SCC staff on Monday 9 October 2023, having been constructed by SCC Property Services member Caileb Hombergen Crute as a tribute to his former staffer member and close friend.
The meticulous construction and hours of work represent the dedication and camaraderie shared between the two colleagues, with the bench made from salvaged wood found on an unexpected fishing trip in Bridgetown that Caileb and Anthony embarked upon previously.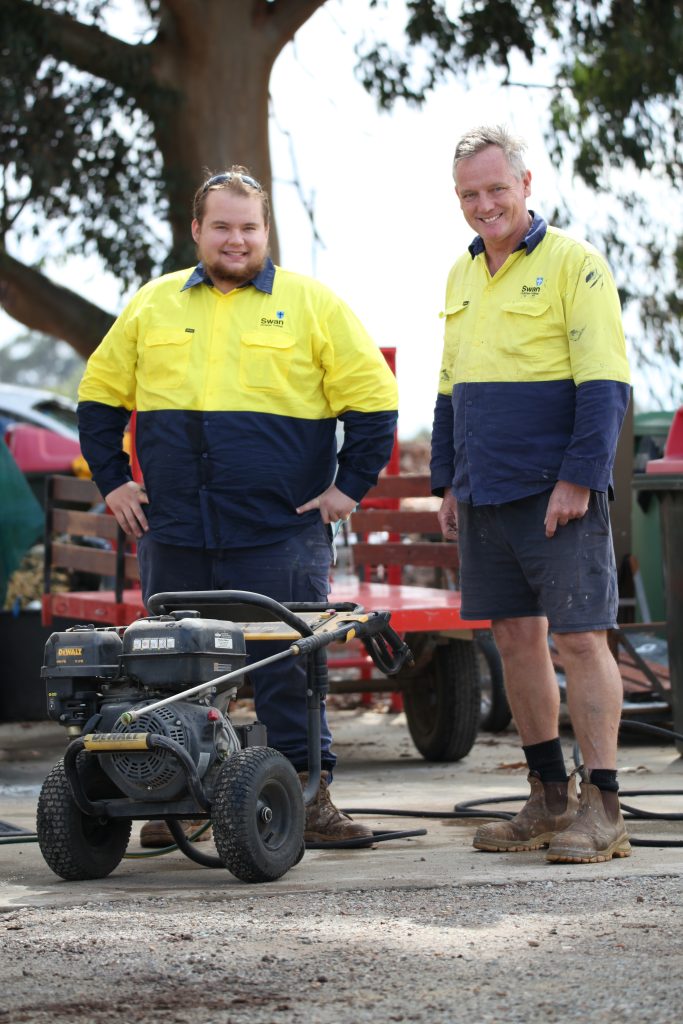 Caileb Hombergen Crute (left) and Anthony Ramsden working on the SCC Property Service team.
"Working with Anthony was always so much fun, I did the work while he distracted the teachers with conversation. He had a knack for striking up a conversation with anyone passing by, earning the nickname, 'Ol' Have-A-Chat,'" said Caileb this week.
The bench is in an open space which invites students, staff or members from our community to sit down, enjoy some fresh air and have open conversations.
"The conversations we had in the buggy at work, in the car on the way to explore and over the weekends as we fished together inspired the bench's design," said Caileb.
College Principal Dr Darnelle Pretorius took a moment with all staff on Monday to reflect on the wishes of Mr Hombergen Crute, speaking about the benefits of open communication, meaningful conversations and the purpose behind this new addition to the College community.