This video can also be accessed here
A small group of committed individuals made giant sacrifices to make the first SCEA school operational forty years ago. The story gives us a brief glimpse into the history of an Association that now provides Christian education to more than 4,000 students a year across Perth's metropolitan area.
1981
August, 1981. Trouble was brewing.
The state had just endured three days of industrial strikes at government schools. Christian parents of all denominations were eager to find alternatives to the state schooling system. 
Midland local Joan Grosser and her husband Bill set about campaigning at local churches and boldly declare: "We need a Christian School in Midland, and we're going to start one!"
 From that first bold statement, a chain of events was put into motion. Nobody at that time could have imagined the huge impact that Christian education would have in the lives of children and parents from that moment onwards.
25 families attend a meeting at the Midland Town Hall to discuss the matter.
They wrote down 23 names on a single piece of paper.
These would be the first students of a school yet to be realised.
There was a deep faith among those parents at that first meeting. 
A second meeting was held just one week later followed by many more as the group swiftly planned for a school opening for the new year.
 A seemly insurmountable list of tasks had to be completed by January of 1982 if the dream of the first SCEA school had any hope of becoming a reality.  
These SCEA pioneers had to find suitable land, teachers, a school board, build classrooms, playgrounds, create book lists, settle on a curriculum, seek enrolments… and… seek government registration!
So they did what any good Christian community does…
They formed Busy Bees! These 'busy bees' (the colloquialism for working groups that met each Saturday morning and weeknights to contribute volunteer work for the betterment of the school sites) were comprised of ever job you could imagine – from painting and plastering to searching through soil for submerged objects or repurposing old desks and chairs for the school!
The actual site of the first SCEA school (to be named Midland Christian School) was found by Mr Arthur Rowcliffe. He knew of a plot of land in West Midland , near the railway tracks, that would be ideal.
As the work of the busy bees intensified, the sense of community among those parents was growing.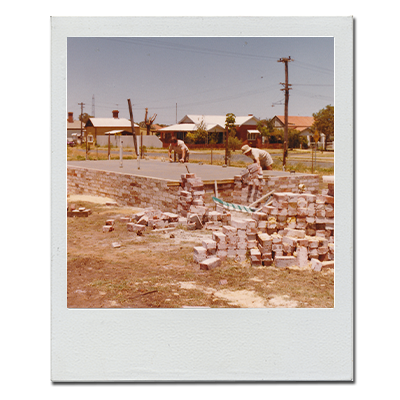 Mrs Val Campbell was appointed as the first Principal of the first SCEA school – Midland Christian School.
1982
On the 1st February 1982, two classes of students were welcomed at their first assembly at Midland Christian School (MCS).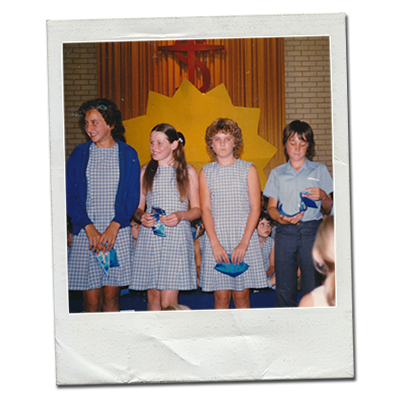 Where would the new Year 7 students go for secondary school?
Parents of the newest Christian school in Perth now began planning the secondary school.
MCS students would follow on to this school after graduating from Mrs Campbell's primary school in West Midland.
1983
The secondary school was named Swan Christian High School and officially opened on the first day of Term 1, 1983.
A temporary site in East Victoria Park would serve as a home for the school while a permanent home was being sought. 
It was during 1983 that the parents who were making the trip each day by bus from the Kalamunda hills to Midland decided to branch out and create the third SCEA school – scheduled to open in early 1984.
1984
Kalamunda Christian School officially opened at the start of 1984 under Mr Greg Wells and Mrs Sally Hopper.
1985
Mr Arthur Rowcliffe again found suitable land for a permanent home for Swan Christian High School at its current location on the Great Northern Highway in Middle Swan.
Busy bees at this site began in 1985 with a scheduled opening planned for early 1986.
1986
Delays to the building process meant that students moved from East Victoria Park to the abandoned Hillston Detention Centre in Parkerville for Term 1, 1986.
Term 2 marked the permanent move to 381 Great Northern Highway, Middle Swan.
1987
More demand for Christian education saw plans drawn up for two new SCEA schools in the Perth metropolitan area.
1988
On the first day of 1988, 16 students began at Beechboro Christian School. At the same time, 17 students began at Mundaring Christian College.
Each of these schools would have temporary homes until a permeant solution could be found.
1993
Emmaus Christian School in Bedfordale reaches out for assistance to the families of Swan Christian Education Association (SCEA). They sent their year 11 and 12 students to Swan Christian High School as part of its secondary school journey.
1994
That school became Southern Hills Christian College and was officially welcomed into the SCEA family in 1994.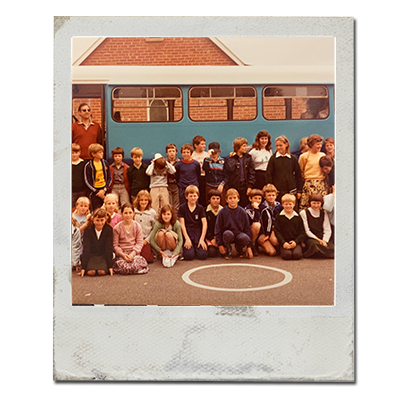 2000
With new suburbs planned as part of the state government's growth strategy, Ellenbrook Christian College opened with 61 students at the Santona Boulevard campus.
2010
Swan Online was created to cater for students in the area of distance learning.
2012
The Swan Trade Training Centre was built using funding and grants from three SCEA schools in a combined effort. The centre would be run by Christian staff and allow students to learn life skills in a safe and encouraging environment, ready for apprenticeships in carpentry, electronics and steel fabrication.
2016
Mundaring Christian College (MCC) opened its Secondary Campus in Parkerville after sourcing one hundred and ten acres of land. This extra space and facilities now allowed for students to study new courses and pathways for learning.   Students could now complete their educational journey in the pristine environment of Parkerville and graduate as Year 12 students from MCC.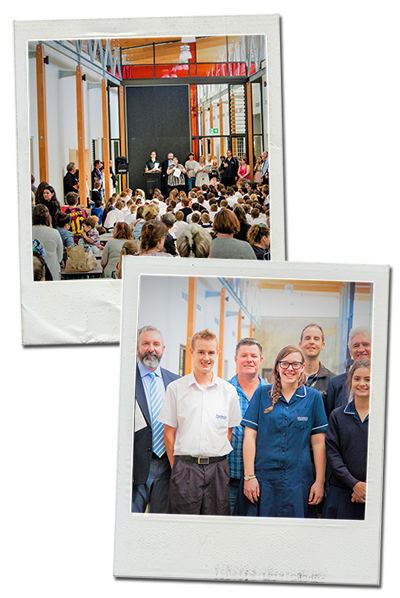 2017
Northshore Christian Grammar School opens in Shorehaven, Alkimos.
52 students from the northern-most suburbs began in Term 1, 2017.