In recent editions of SCEA News, we have profiled the increased enrolments for Ellenbrook Christian College (ECC) under the leadership of Principal Mr Mike Pitman. In our next edition of SCEA News, we hear from their new Head of Secondary, Mr Matthew Dufty.
Today, we unveil their new website which has been put together by the team at Helium Digital – a Christian website company that has assisted SCEA on some recent projects.
"We wanted to ensure that our ECC Executive Team had a guiding hand in this website refresh, right from the start," said Mr Mike Pitman, "but John Igglesden and Marisa Streeton were the hands and feet of the operation when we needed to make things happen."
John Igglesden, ECC's Marketing Officer and resident worship guitarist completed the work in consultation with Helium Digital and is happy that the site is now considered 'LIVE'.
"School sites have two main roles: to show off the school and to quickly provide relevant information. This site does both very well," said John this week.
'Navigation was a key part of this project. We wanted prospective parents to be able to flow through the site intuitively. We also wanted current parents to be able to find the information they wanted with a minimum of fuss."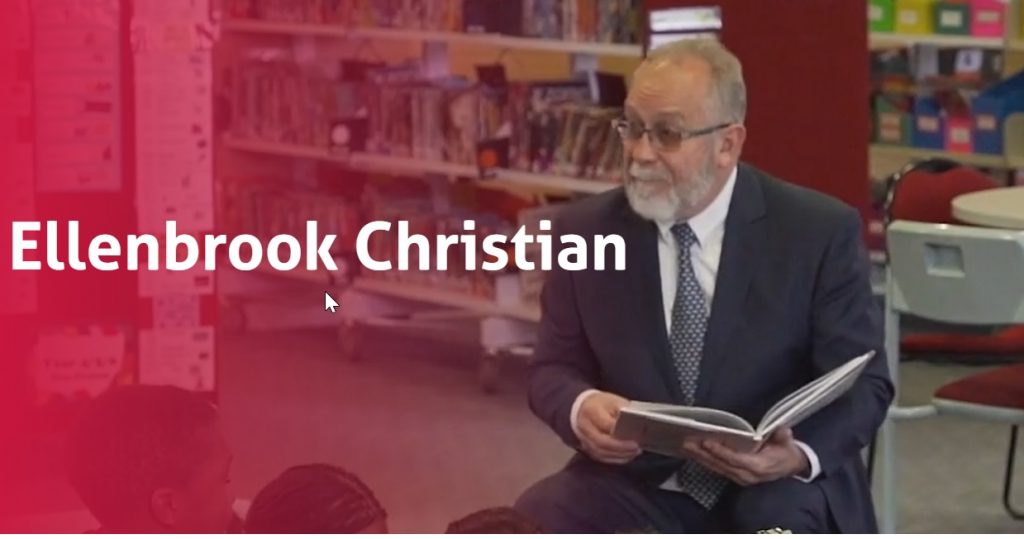 A quick scan of the new site highlights a few of ECC's trademark qualities: a rolling video loop that demonstrates the Early Learning Centre team in action, each section of the College showcases its offering as part of a collective Christian community and a strong sense of welcoming to all parts of society. The College boasts students from more than 30 different nations and has worked hard to infuse a Christian sense of 'loving thy neighbour' into everything they do.
For the millennial, tech-driven youngsters amongst us, John tells us that there is a new part of website technology known as a 'mega menu'. He assures us that it will be a hit with the 'Boomer' crowd – or indeed anyone who likes websites to be straightforward and easy to navigate.
These new definitions are a bit much to take in. 'Mega' and 'menu' make me think of a restaurant, not a website.
"That is indeed their real name," says John.
Hmmm….
"It's called 'mega' because it is large. It's a 'menu' because you can choose where you want to go on the site," he continues.
I love how these young minds educate us on the important things in life…..!
Enjoy the new-look site at www.ellenbrook.wa.edu.au/