SCEA Celebration Day - July 25, 2022
Our speakers for the day include
Dr Tania Watson
Dr Tania Watson is the Executive Minister of Riverview Church in Perth, Western Australia.  Prior to this, Dr Watson spent ten years as the Executive Minister for Churches of Christ in WA.  In 2018, Tania received a Doctorate of Ministry from Nyack Seminary in New York, USA.  Her research work considered the relationship between trust, authority and leadership in the context of Australian culture.  She is married to Neil and they are blessed to have adult children and a beautiful schnoodle named Sundae.
Dr John Collier
Dr John Collier is currently the Dean of Morling Education after previously serving as the Head of St Andrew's Cathedral School and St Andrew's Cathedral Gawura (Indigenous) School for 11 years. In total, Dr Collier has spent more than 31 years as a Principal in numerous schools.
He is Chair of the Anglican Education Commission and a member of the Synod of the Sydney Diocese, and a Lay Canon of St Andrew's Cathedral, a recent past Chair of AHISA (Association of Heads of Independent School of Australia) for New South Wales and the Australian Capital Territory and a Fellow of the Australian College of Educators and the Australian Council for Educational Leaders.
Mr Jordan Thyer
Mr Jordan Thyer is a graduate of Swan Christian College, training and working as a chemical engineer before moving to the United Kingdom to study apologetics at the Oxford Centre for Christian Apologetics (OCCA). He returned to Perth to complete a Masters of Divinity at Trinity Theological College and has served as a youth pastor at Mundaring Church of Christ. He now serves as the Senior Pastor at Providence Church, Midland. He is married to Rachel (a longtime Swan staff member), has two daughters, and is responsible for preaching, equipping congregants for ministry, leading the staff team, and the overall direction of the church.
Dr Brian Harris
Dr Brian Harris served for 17 years as Principal of Perth's Vose Seminary.In 2021 he became the founding director of the AVENIR Leadership Institute, an initiative of the Carey Group committed to fostering leaders who will make a positive impact on the world. While leading the Institute, Brian continues to do some part time teaching at the Vose Campus of Morling College, is a Director of the Australian College of Theology and a Distinguished International Visiting Scholar of Spurgeon's College, London.  Dr Harris has spoken previously to SCEA staff and appeared in the 'Open Book" Biblical Literacy series and the 'Flourish' series used in SCEA schools as part of a Christian Schools Australia (CSA) initiative.
Our presenters for Equipping Workshops include
Navigating Hard Conversations
This is a workshop for school leaders and lead teachers about having those hard conversations with staff about sub-standard behaviours, neglect of duties or breaches of the SCEA code of conduct.
All of us find it difficult to have these conversations in a godly way.  Experiences, mistakes and learning have helped to shape the way we can be most effective in these situations: the frameworks and rationales for these discussions, the outcomes we are searching for and the ability to end the conversation with people leaving that conversation knowing that they are cared for.  How do we walk that line of admonishing the behaviour but ensuring that we love these people and want them to improve and to flourish?
Mr Mike Pitman began teaching at SCEA in 1990 and has led staff as a Principal at the Swan Christian College: Junior Campus and Kalamunda Christian School.  Mike then spent ten years at the Scots College in Sydney as the Head of the Glengarry campus and returned in 2018 to Perth, becoming the College Principal of Ellenbrook Christian College and leading the K-12 staff there for the past three years. 
My Christian Perspective in Teaching Maths
In this session, Andrew will discuss some of the educational experiments he has conducted on his journey in teaching. He will also tackle the roots underneath the current lack of educational appetite in our secondary children and how he seeks to overcome it. There will also be several opportunities for those in the workshop to share with the group their own experiences in teaching. For Andrew, the fundamental question is always, "What is in the best interests of the children?" He will also demonstrate and make available his latest experiment in developing tables mastery, "Fast Facts."
Andrew Creelman began teaching in 1967 and is currently teaching Maths and Bible at Southern Hills Christian College. He has learned something from each of his colleagues over the years in the journey to be the best teacher he can be. 
Andrew has been a Pastor, a Publisher, a School Principal and worked in some leading WA schools.  These experiences inform his development.  Andrew sees teaching as a Christian ministry and as an exciting series of experiments in seeking to empower his students.
Exploring Christian Pedagogy
In his book On Christian Teaching, David Smith invites his readers to envisage their classrooms as "pedagogical homes" (p. 38) – places of invitation and where hospitality is practised, intentionally shaping the how of teaching, even the way time and space is used. This workshop will explore the notion of a pedagogical home and specific teaching practices that engender hospitality. It aims to promote evidence- based teaching practices that enhance student learning outcomes infused with a deeply Biblical understanding of what it is to be human.
In teasing out what could be stronger Christian pedagogical practices in our classrooms such topics as: wait time, using images, developing vocabulary cognitive load theory/memory will be explored. As such the workshop is suitable for teachers of all subjects and all ages.
Christine is moving from her position as Head of Pedagogy at Swan Christian College to Kennedy Baptist College, where she will begin her role as Director of Students in Term 3, 2022. With more than 3 decades of teaching, leading well-being and learning in various schools, Christine recently came to the conclusion that she has taught about 25 different English courses, with a raft of different theoretical foundations, in two states, including the IB Diploma. She has been co-writer for at least 4 syllabuses and taught a range of non-English courses too. 
Christine has a passion for poetry and story.  She relishes seeing young people engage with imagined worlds, thinking critically, learning about the Bible, being cared for and generally being alive in the adventure of learning. She admits to making lots of mistakes and is always ready to learn something new. Christian Pedagogy is one of these new things.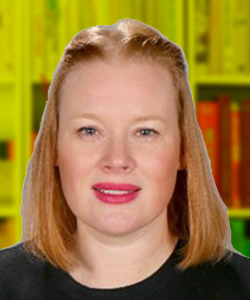 The Effect of Teacher Empathy on Neurodiverse Students
This breakout session will define teacher empathy, give a general overview of neurodiversity, what this looks like in the classroom and how we can improve our relationships with students by improving our ability to empathise. Significantly, we will also explore the Biblical underpinnings of empathy and how research is aligned with the Biblical worldview. 
Danielle is the Head of Learning Support and psychology teacher at Ellenbrook Christian College. She is passionate about engaging teachers and support staff on the idea of empathy and the impacts it has on neurodiverse students. Danielle has a lot of lived experience as a misunderstood neurodiverse student herself, and the parent of three neurodiverse children. She is in the process of completing her research masters on teacher empathy and neurodiversity, as she has a particular interest on the impact teacher empathy has on neurodiverse students' wellbeing, learning and the classroom culture. 
Service Learning for Adolescents
What is Service Learning and why is it valuable for Christian Education? We all want our students to develop a heart of empathy and a willingness to help others, but how do we achieve that? Evidence shows that schools who offer a well-designed and diverse service-learning program are more likely to witness these positive character changes in their students. 

In this workshop we will discover how hands on experience, combined with achieving curriculum outcomes, can provide an education which is both contextual and engaging. The workshop with be interactive and explore how a well scoped and sequenced service-learning program might look in a local, regional, and international context. This pedagogical approach can transform the heart of a child into a heart for service to others. 
Ray has a broad range of experience in providing service-based programs at both Swan Christian College and Mundaring Christian College. He is teacher with 35 years' experience and has also served as a both a Pastor and Missionary. Ray has witnessed firsthand the impact that Service learning can make both on the students and to those whom they serve. Ray is passionate about Service Learning and keen to inspire others about the importance of service learning for the future of Christian education. 
Sharing the Gospel Message with Young Children
As a Christ-follower Hollie has the call on her life to share the good news of Jesus to others. She feels honoured that she has the opportunity every day to freely share the love of Christ with the students in her influence. During this workshop, Hollie will share from her own experience and facilitate discussion about why and how we can creatively share the Gospel message to children in the early years of education. 
Hollie has been a passionate follow of Jesus for 24 years. She is a wife and mother to three quirky and amazing kids (ages 9, 15, 16) and her labradoodle Maple. Hollie has been an employee of SCEA since she entered teaching in 2003. During this time, she has worked at Kalamunda Christian, Ellenbrook Christian and has been at Swan Christian for 14 years. Hollie is an enthusiastic Early Childhood Teacher, who currently leads the Kindy to Year 2 Team of teachers and educational assistants at Swan.
Working Smarter, Not Harder: Getting more hours back into your day
Mr Rowan Joubert, Mrs Kylie Smith & Dr Ray Bartell
An interactive session for all staff, answering your questions and providing solutions to problems big and small!
Rowan is the Chief Finance Officer for SCEA
Kylie is the Business Manager at Ellenbrook Christian College
Ray is the Business Manager at Swan Christian College
Student Impact on the Educational Environment and how Environment Impacts Students
Schools need to be robust to be able to withstand the onslaught of students on a daily basis, challenges abound in managing and maintaining the resources.  How does the design of our outside spaces affect students? How can we connect the school community, with a range of values, on how they impact their immediate and wider environment, and encourage respect and nurture for people and property.
Come join the conversation with a middle – aged, "eternally optimistic" Property Manager who feels that young people can "meet God in the garden".
Charmaine joined the team 3.5 years ago as a gardener and has developed a wide range of skills since then. She uses Permaculture principles wherever possible in the development of MCC external environment, and is interested in seeing students engage in the development of gardens,  as well as playing in and finding quiet spaces to be still.
Gospel-Inspired Teaching and Learning – What it Looks Like in a Classroom
Thelma has recently developed our new PSA (Professional Support and Accountability – appraisal) process based on 'Gospel-Inspired Teaching and Learning'.  We've often said we teach through a 'Christian world view' but what does this actually mean for planning, delivering lessons, assessment and relationships with students?  Come and find out!
Thelma is currently the Chief Education Officer for SCEA. She has been a teacher and HOLA for 20 years and has had educational leadership positions across 5 Australian states. She has written a number of books for teachers and leaders and presented at national and international conferences.
Fundamental EQ Skills and their Application to Effective Teaching and Leading
Research affirms that your EQ significantly impacts your ability to: 
– Connect and communicate more effectively with students, staff and parents.
– De-esculate emotional situations and negotiate positive outcomes in a manner that builds relationship.
– Teach students how to respond helpfully to their emotions associated with:
   – learning, including frustration and a lack of motivation.
   – relationships including disappointment, anger and rejection.
– Respond to helpfully to unpleasant emotions associated with teaching and leading including stress, feeling overwhelmed, disappointment and frustration.
– Foster greater wellbeing and joy in your day and teach students to do the same. 

Drawing on research and practical experience, this workshop will explicitly teach the six fundamental skills of emotional intelligence including recognizing, understanding, labeling, reflecting, expressing and responding to emotions. What these concrete skills involve and how they can be applied to increase your effectiveness in each of the above areas will be demonstrated.  Tim will also share some of the approaches that will enable you to motivate teenage boys to develop their EQ
Tim Oates is currently Head of Secondary at Mundaring Christian College.  He is an experienced science teacher and educator. He was the Head of Science at Carey Baptist College for 12 years and Head of Secondary at South Coast Baptist College for 6 years. 

Having been married for 20 years with 3 teenage girls, and being an experienced educator, Tim thought his EQ was relatively good. However, it was his time working at a Care school for disengaged youth and the associated professional learning this required, and then the teaching of EQ skills to these students, that brought great clarity and significant development to his own EQ, greatly increasing his effectiveness as a teacher and leader.
What's Love Got to Do With Learning?
What's love got to do with it? (No, not Tina Turner). What's love got to do with the learning journey and with teaching my Kindy class, Primary PE, Year 9 English, Year 12 Physics? Maybe, everything. Come join the conversation and be prepared to grapple with, discuss, discover how we work out in our practice of the gospel's greatest challenge.
Gregg started with SCEA as Principal of Kalamunda Christian School in October 2020, coming to us from Victoria where he was head of Hillcrest Christian College. He has come to the position with 40 years of experience in the field of education, nearly 30 years in principal positions across a range of school types and sectors, both in his native New Zealand and for the last 10 years in Australia. His 35-year tenure in Christian schools has seen him serving on various educational leadership associations including serving on the New Zealand Association for Christian Schools for seven years, including two as president, and on the Victoria & Tasmania CSA State Council. In 2016 Gregg completed a PhD from Deakin University with his thesis examining the social positioning and practice of principals as they negotiate changing policy environments. 
Providing Gospel-Inspired Learning Experiences for EAL/D students
Jen Thomas & Clare Midgely
In this workshop, we will present on strategic considerations at school level to create culture and mindsets which support EAL/D students and classroom practices across Primary that provide equitable and challenging learning experiences through which all students can grow and thrive. 
My roles at BCS are Pre-Primary Teacher and Early Learning and Language Co-ordinator and I am passionate about providing equitable and vibrant learning experiences for our children. I was drawn to BCS because of the rich cultural and language diversity and am privileged to have been involved in the development of practices that encourage and engage all learners. I have a wide range of experience from teaching large numbers of EAL/D students over the past 20 years and have developed skills that empower students to access the curriculum and flourish as individuals. (Jen)
As Deputy Principal at BCS, I am involved in empowering staff through the building of a culture of collective efficacy and the use of peer-to-peer coaching as a tool for individual and team growth. I have taught in WA and overseas and am a strong advocate of visible learning through the development of classroom cultures where the process and language of learning is transparent and shared and self and peer reflection is valued and encouraged. Alongside Jennifer, I am also involved in creating environments where our school's cultural diversity is reflected in practice.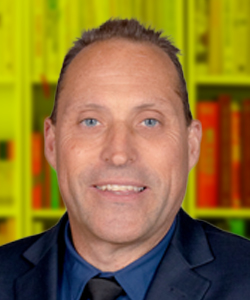 Are Student-Teacher Relationships a Significant Component to Growth?
Rebecca Royle & Darren Peakall
In this session we will look at why healthy relationships between the student and teacher provides a basis for student commitment, belonging and ultimately learning. Research has shown that the more high-quality relationship students have with their teachers the better their engagement in school
This session also explores practical therapeutic aspects of building positive relationships and discover the Biblical foundations that are the underlying motivators for cultivating these relationships of care with students.
Rebecca works part-time as the  College Counsellor at Ellenbrook Christian College and runs a private counselling practice in her community. She has been working within the mental health care industry for the last seven years and sits on the Board of Pregnancy Problem House.
Darren spent seven years at Ellenbrook Christian College, with the last four years serving as College Chaplain. He is currently working in Aboriginal ministries as a pastor in Perth and around the state of Western Australia.
A Biblical Lens on Inquiry-based Teaching
As a Foundation school, it was important that Northshore developed a learning design that could be clearly articulated to staff and the wider school community. For Northshore this was to be a Biblically-based  inquiry school using play-based/hands-on activities. This workshop is aimed at helping staff further develop their inquiry teaching within their own schools using a Biblical lens. Staff are asked to bring along a program or inquiry journey to help make this a hands on session. 
Richelle is the Head of Primary at Northshore Christian Grammar School. Richelle has been involved in Christian Education for most of her teaching years, many of which have been in foundation schools. She has also worked for a church as the Children's Ministry Director. 
Caring for multi-parenting families in our SCEA Community: Pastoral Care and TASS!
Tess O'Connor & Lize Janse Van Rensberg
Our business is families. Our aim is to nurture children in a Christian/gospel inspired community and give them quality Christian education. Enrolling at our school is not isolated to just the children – we enrol the whole family. When a family enrols in the school with both parents it's a simple process and there are few concerns or checks regarding communication and relating to the family.
When a multi-parent family enrol, things can get a bit complicated – even for the most amicable separations. It's important that we get it right – right from the start! From the first phone call or communication to the Year 12 graduation. From the first recording of the family record to our farewell at withdrawal. Our language, our transparency, our love, our accuracy in data entry and recording details, will make the difference. Come along and see how we can impact our
community positively through Gospel-Inspired actions.
Tess has been involved with SCEA Education for more than twenty years since she enrolled her child at Ellenbrook Christian College in its first year of operation. She has been at Mundaring Christian College for 11 years in various roles around enrolment and she is passionate about Christian education and finds the opportunity to mentor both students and co-workers both fulfilling and sustaining. She is the mother of five children, all educated through the Christian education system.
Lize Janse Van Rensberg (SCEA's  TASS Application Support Officer) studied Economics, graduated from her university as one of the top ten economists in South Africa and worked with the Reserve Bank of South Africa and the International Monetary Fund (IMF) in several African countries before moving to Perth and working with Kingsway Christian College and now SCEA. Her analytical mind has figured TASS out and now she spends her days imparting the joys and benefits of TASS to SCEA leaders and staff across the seven schools.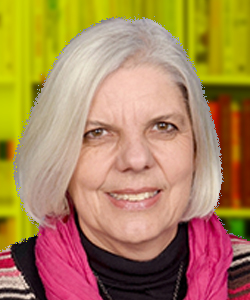 Support Staff Networking Workshop
This workshop allows SCEA Support Staff to gather together and share ideas, tips, and procedures in a mutually beneficial environment.
Each participant is invited to bring 1-2 ideas or tips to share with each other in a guided forum.
As one organisation the aim would be to build a network that would provide opportunity to learn from each SCEA school's experience and encourage one another in this journey.
Ideas would be collated to share with SCEA Support Staff across our schools.
Catherine Walker is the Administration Assistant at Mundaring Christian College. She runs logisitical projects such as the Year 6 Camp preparation, Bus Timetable organization and assisting the Head of Primary at the Walker St campus.
Gospel inspired Teaching of Students with Additional Learning Needs
Do you have students in your classroom who have additional learning needs? Do some of them have a disability, do they have a learning difficulty or mental health needs?
Ecclesiastes  7:13  
"Who can make straight what God has made crooked?"
God does not make mistakes and has a plan for these students. God knew about their uniqueness  before they were born. We as teachers are part of this plan. 
God knows that we need extra skills to teach them, nurture them and provide them with an education so that they can have a life on the same basis as their peers. What would we like to learn to fulfill God's plan?
Mandy has most recently worked as the Head of Learning Support at Mundaring Christian College.  In a career spanning almost forty years in Education and Health, Mandy has used her skills as a trained nurse, a mental health educator and a disability trainer to assist organisations that are seeking to nurture and care for students and adults of all ages.  Mandy has worked at 'Head Space' for the Beyond Blue, Be You roll out, and also spent ten years working for the Catholic Education group of schools after a four-year stint with AISWA.
Please make your Equipping for Mission workshop selections.
Some workshops have limited capacity so sign up whilst you can!